Glucosamine HCL + MSM
30 Vtabs of this 500mg each Vegan Glucosamine Hydrochloride + MSM, to maintain joint health as well as digestive and respiratory health.
Glucosamine HCL + MSM - Maximum Joint Performance
Combining 500mg each of these two important nutrients for joint health in one handy tablet.
Glucosamine is an amino sugar that is produced in the body from glucose and glutamine. It plays a vital role in the health of synovial fluids, tendons, ligaments, skin, bones, heart valves and blood vessels, as well as in the digestive, urinary and respiratory tracts.
MSM is a bioavailable source of active sulphur. Used mainly for joint health, as it helps to maintain connective tissue, it also plays a role in maintaining overall health. MSM is easily destroyed, though, so a regular supply is advised.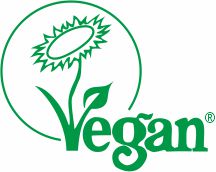 All Veganicity products
are registered with the Vegan Society
Customers who bought this product also bought
Customers who viewed this product bought