Brown Rice Protein Powder (80%)
250 Vgrams of 80% natural and unflavoured Brown Rice Protein, to provide a natural protein, for tissue growth and repair, muscle building and weight control.
Brown Rice Protein powder (80%) - Muscle Growth and Weight Control!
One of the most popular sources of protein for vegans, presented here as a natural and unflavoured powder that can be mixed with pretty much anything you like.
Makes great smoothies, and offers 80% protein per serving.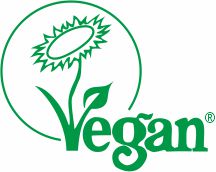 All Veganicity products
are registered with the Vegan Society
Customers who bought this product also bought