Chelated Iron 24mg
90 Vtabs of 24mg Vegan Iron in chelated form, to aid haemoglobin production, help produce energy and maintain general good health.
Chelated Iron 24mg - Easily Absorbed!
This easily absorbed amino acid form closely resembles how Iron appears in nature. It's a mineral that is commonly deficient among vegans and vegetarians - especially women - and its absorption can be disrupted by many factors.
A good daily intake is recommended.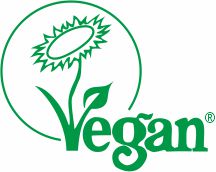 All Veganicity products
are registered with the Vegan Society
Customers who bought this product also bought
Customers who viewed this product bought