Ester-C 1000mg
30 Vtabs of this 1000mg non-acidic Vegan Vitamin C with Citrus Bioflavonoids, to boost immunity, detoxify and improve general well-being.
Ester-C
®

1000mg - Non-acidic Vitamin C

Vitamin C - a powerful antioxidant - appears to reduce the risk of viral attack by maintaining a healthy immune system, as well as assisting collagen production to give strong, healthy glowing skin.

Ester-C® is a patented non-acidic from of this important vitamin which has a higher bio-availablilty, giving good absorption and the added benefits of calcium and Threonic Acid.

With added bioflavonoids to improve effectiveness.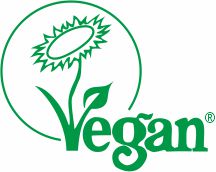 All Veganicity products
are registered with the Vegan Society
Customers who bought this product also bought
Customers who viewed this product bought