Garlic Macerate 530mg
60 Vcaps of 530mg Vegan Garlic Macerate (1670µg Allicin), to help maintain a healthy digestive and immune system.
Garlic Macerate 530mg - High Allicin Content!
Garlic has been used for many years and has gained an incredible reputation for its healthcare properties.
Garlic Macerate offers a high strength capsule (1670µg Allicin), to help support the immune system, as well as the health of the digestive system, having a great effect on overall well-being.
Presented here in a gelatin free capsule.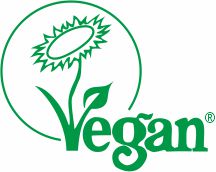 All Veganicity products
are registered with the Vegan Society
Customers who bought this product also bought
Customers who viewed this product bought