Red Clover Tincture
50ml of Vegan Plant Tincture Red Clover, providing natural Isoflavones to maintain your body's general health and well-being.
Red Clover Tincture - Made The Traditional Way
Red Clover is a plant that is native to Europe and Asia, with crescent markings across its oval leaflets and a hairy, upright stem.
In times past Red Clover was traditionally taken as a tea.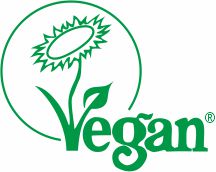 All Veganicity products
are registered with the Vegan Society
Customers who bought this product also bought
Customers who viewed this product bought