Saw Palmetto Tincture
50ml of Vegan Plant Tincture Saw Palmetto, to maintain prostate health and general well-being.
Saw Palmetto Tincture - Made The Traditional Way
The Saw Palm - on which grow the oily berries from which Saw Palmetto is made - is native to the Florida Everglades, and was used by Native Americans. It is a remarkable herb for helping to maintain proper prostate health.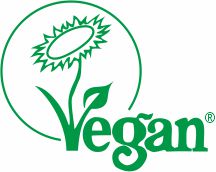 All Veganicity products
are registered with the Vegan Society
Customers who bought this product also bought