Serrapeptase 80,000iu
60 Vcaps of 80,000iu Serrapeptase in a gelatin free capsule, to protect the health of the digestive system and promote the proper healing of scar tissue. Has been shown to be very helpful post-op!
Serrapeptase - High strength 80,000iu
Serrapeptase is a proteolytic enzyme that has been used to address all manner of health concerns. It is a powerful antioxidant with anti-inflammatory properties, as well as being great for digestive health and the proper healing of scar tissue, especially post-op.
Because this high strength 80,000iu per gelatin free capsule is a proteolytic enzyme, it has the ability to survive the digestive tract and remain active while circulating throughout the body, so does not need to be enteric coated!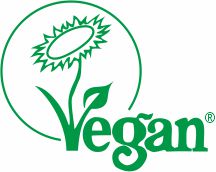 All Veganicity products
are registered with the Vegan Society
Customers who bought this product also bought
Customers who viewed this product bought