Spirulina 500mg
90 Vtabs of 500mg Vegan Spirulina, to provide a great range of nutrients including amino acids. Of particular interest to athletes and people following a low carbohydrate diet.
Spirulina 500mg - Nature's Nutritional Storehouse
Spirulina is a nutrient-packed blue-green algae, that provides a source of amino acids, beta carotene, GLA, iron, B vitamins, minerals, fatty acids and pigments.
Its exceptional nutritional value is of particular interest to athletes or anyone following a low carbohydrate diet.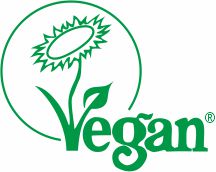 All Veganicity products
are registered with the Vegan Society
Customers who bought this product also bought