Magnesium 100mg
90 Vtabs of 100mg Vegan Magnesium to help muscle contraction and relaxation, the production of ATP for energy, blood clotting and of course increasing the strength of bones and joints.
Magnesium 100mg - Bone and Joint Health Mineral
100mg Magnesium from a more bio-available source. Magnesium is essential for ATP (Adenosine Triphosphate) production for energy, as well as being needed for muscle contraction and relaxation. It also aids calcification of the bones and joint mobility.
This product is uniquely suited to helping you achieve the desired 3:2 ratio of Calcium and Magnesium when Calcium intake from the diet is higher.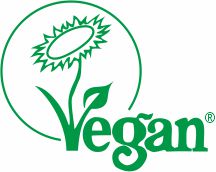 All Veganicity products
are registered with the Vegan Society
Customers who bought this product also bought
Customers who viewed this product bought