Liver Kind
30 Vtabs of this Comprehensive Vegan Multi Nutrient combination, providing vitamins, minerals and other nutrients for maintaining a healthy liver and helping the body detox.
Liver Kind - A Multi Nutrient combination to help maintain a healthy liver!
A comprehensive unique vegan combination of key lipotropic nutrients, helping people safeguard their nutrient intake and protect the health of the liver.
High in vitamins, minerals, Artichoke and key amino acids, which help detoxify the body and eliminate harmful chemicals.
Support the immune system and improve proper digestion!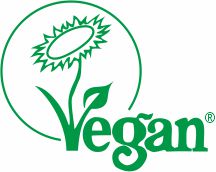 All Veganicity products
are registered with the Vegan Society
Customers who bought this product also bought