Lycopene Extra
30 Vcaps of Tomato Powered Vegan Lycopene Extra, to provide antioxidant protection and help maintain the health of the heart and the prostate.
Lycopene Extra - The Power Of The Tomato!
Lycopene is an antioxidant found in tomatoes; Selenium and Vitamin E are also highly regarded for their health properties. We've combined all three of these to give you one of the best antioxidant products available.
Lycopene - the power of the tomato in a veggie capsule!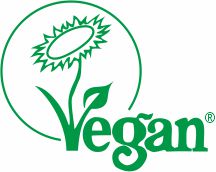 All Veganicity products
are registered with the Vegan Society
Customers who viewed this product bought