Pea Protein Powder (80%)
250 Vgrams of 80% natural and unflavoured Pea Protein, to provide a natural protein, for tissue growth and repair, muscle building and weight control.
Pea Protein powder (80%) - Muscle Growth and Weight Control!
This natural and unflavoured, quality pea protein powder boast an 80% protein content, so is great for anyone trying to add more protein to their diet. Especially useful for athletes and weight trainers or those trying to lose a little weight.
Great when added to soups, smoothies or why not even try out our pancake recipe to get extra protein into your diet!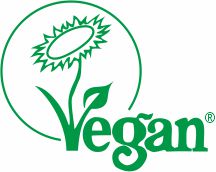 All Veganicity products
are registered with the Vegan Society
Customers who bought this product also bought
Customers who viewed this product bought