B12 500µg Sublingual
90 Vtabs of 500µg Vegan Vitamin B12 in a Blackcurrant methylcobalamin sublingual form, to help body development, boost physical and mental alertness, maintain a healthy nervous system and keep many other essential processes going!
Vitamin B12 500µg - Sublingual Methylcobalamin
A great tasting (Natural Blackcurrant) sublingual 500µg B12 supplement, utilising the methylcobalamin form of vitamin B12.
B12 is popular with pregnant women and people on a strict vegan or vegetarian diet, and it helps to maintain great physical and mental energy. It is also essential for red blood cell formation and the health of the nervous system.
Vitamin B12 is probably the one nutrient that is hardest to obtain from the vegan diet, and is needed for a multitude of body processes, from energy production to skin health.
This handy supplement gives an optimum daily intake in one easy-to-take small tablet.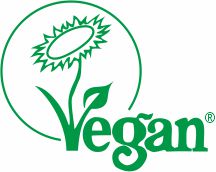 All Veganicity products
are registered with the Vegan Society
Customers who bought this product also bought
Customers who viewed this product bought