Bilberry with Eyebright
30 Vtabs of this Vegan combination of Bilberry Extract and Powder to help maintain general eye health, with added Eyebright.
Bilberry with Eyebright - Nature's Best Kept Eye Health Secret!
Bilberry powder and extract (25% Anthocyanosides), for maximum effectiveness from this herb, are complemented by Eyebright, which was used as long ago as the 16th century; it was suggested its appearance indicated its possible use.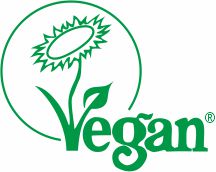 All Veganicity products
are registered with the Vegan Society
Customers who bought this product also bought
Customers who viewed this product bought