Brewers Yeast 300mg
200 Vtabs of 300mg Vegan Brewers Yeast, to provide a natural source of B vitamin, together with some key minerals and amino acids.
Brewers Yeast 300mg - Nature's Vitamin B Storehouse!
Brewers Yeast is a naturally occurring source of all the major B vitamins, as well as containing other vitamins, minerals (such as chromium) and important amino acids.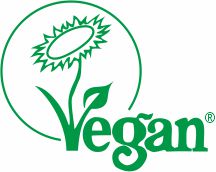 All Veganicity products
are registered with the Vegan Society
Customers who bought this product also bought