Cinnamon 500mg
30 Vcaps of 500mg Vegan Cinnamon, which naturally contains Terpenoids, to help balance blood sugar levels and help maintain circulation and general health.
Cinnamon 500mg - A Multi-Purpose Herb!
Cinnamon has traditionally been used as a "warming" herb and may help to maintain proper blood sugar levels. It can also help maintain normal circulation and health.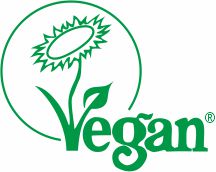 All Veganicity products
are registered with the Vegan Society
Customers who bought this product also bought
Customers who viewed this product bought