Digest-Ase
60 Vtabs of Enzyme Support with Vegan Digest-Ase, to maintain efficient digestion of fats, protein and carbohydrates - peppermint flavour.
Digest-Ase - Digestive Enzyme Support
The digestive enzyme product is made to an exacting specification and provides you with all three of the major enzyme groups for digesting fat, protein and carbohydrates, together with other important co-workers, for efficient digestion.
In a pleasant tasting, minty chewable tablet for maximum convenience.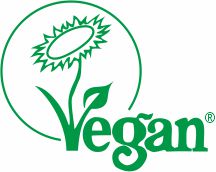 All Veganicity products
are registered with the Vegan Society
Customers who bought this product also bought
Customers who viewed this product bought