E400
30 Vcaps of 400iu Vegan Vitamin E, to maintain many body systems including skin health, the reproductive system and heart health.
E400 - Nature's Most Powerful Antioxidant
Vitamin E is the most powerful antioxidant available to the body and is vital for many body systems, including healthy skin and reproductive system. Its most common use is to maintain the normal health of the heart and circulation by helping to keep arteries free and clear.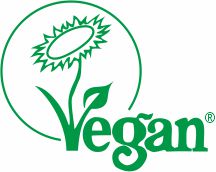 All Veganicity products
are registered with the Vegan Society
Customers who bought this product also bought
Customers who viewed this product bought