Folic Acid 400µg
90 Vtabs of 400µg of Vegan Folic Acid, to synthesise RNA & DNA and maintain cardiovascular health. Highly recommended for all pregnant women!
Folic Acid 400µg - For All Pregnant Women!
Folic Acid is a carrier for the iron containing protein in haemoglobin and is vital to the formation of red blood cells, mitosis and cell reproduction also depend on Folic Acid to synthesise RNA and DNA - the source of cell life - which is why pregnant women are recommended to take at least 400µg per day. It's also now gaining popularity for its many other health-maintenance benefits, including cardiovascular.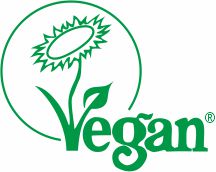 All Veganicity products
are registered with the Vegan Society
Customers who bought this product also bought
Customers who viewed this product bought