Ginger Root 550mg
60 Vtabs of 550mg Ginger Root, to help digestion as a stomach settler and to help maintain healthy flexible joints.
Ginger Root - Joint and digestive health From Nature!
Ginger, as well as being a familiar spice, has a reputation for aiding proper digestive health and settling the stomach. Veganicity Ginger Root, using standardised extract, may provide natural help to maintain proper digestive health as well as help joint mobility and inflammation. It is also Especially useful when travelling or in the first trimester of pregnancy.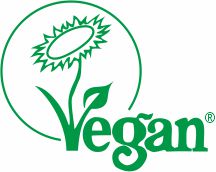 All Veganicity products
are registered with the Vegan Society
Customers who bought this product also bought
Customers who viewed this product bought