Ginkgo Biloba Tincture
50ml of Vegan Plant Tincture Ginkgo Biloba, to maintain healthy circulation and so oxygenate important organs, like the brain.
Ginkgo Biloba Tincture - Made The Traditional Way
Exhibiting antioxidant properties, Ginkgo Biloba also helps maintain healthy circulation, which in turn helps blood-flow to the brain therefore oxygenating this important organ. Ginkgo can be traced back to Chinese documents from around 3,000 BC.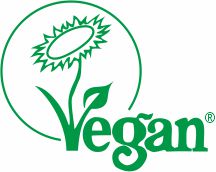 All Veganicity products
are registered with the Vegan Society
Customers who bought this product also bought