Glucosamine HCL 750mg
30 Vtabs of this 750mg Vegan Glucosamine Hydrochloride, to maintain joint health as well as digestive and respiratory health.
Glucosamine HCL 750mg - Using Hydrochloride For More Glucosamine Per Tablet
Glucosamine is an amino sugar that is produced in the body from glucose and glutamine. It plays a vital role in the health of synovial fluids, tendons, ligaments, skin, bones, heart valves and blood vessels, as well as in the digestive, urinary and respiratory tracts.
A good strength product using the more potent and bio-available hydrochloride form of glucosamine.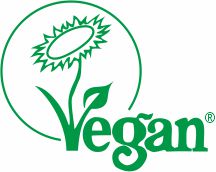 All Veganicity products
are registered with the Vegan Society
Customers who viewed this product bought