Guarana 750mg
60 Vtabs of 750mg Vegan Guarana, naturally containing caffeine, theobromine and theophylline, to maintain constant energy levels and help mental alertness.
Guarana 750mg - Natural Energy and Mental Alertness
Guarana is an evergreen vine found in the Amazon basin. For centuries the seeds have been made into a paste or used in teas. Guarana naturally contains caffeine and the alkaloids, Theobromine and Theophylline. The effects of these three constituents are well known and include helping the central nervous system, maintaining energy levels and mental alertness, especially when feeling tired!
Guarana is used by busy mums, students, athletes, drivers, teachers and professionals alike!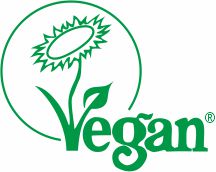 All Veganicity products
are registered with the Vegan Society
Customers who bought this product also bought