Hemp Protein Powder (50%)
250 Vgrams of 50% natural and unflavoured Hemp Protein, to provide a natural protein, for tissue growth and repair, muscle building and weight control and a natural source of Omega fatty acids.
Hemp Protein powder (50%) - Muscle Growth and Weight Control!
As well as being a great source of vegan protein, Hemp is also a natural source of omega-3 and omega-6 fatty acids, together with plenty of plant fibres for improved digestion.
A perfect all round addition to vegan smoothies.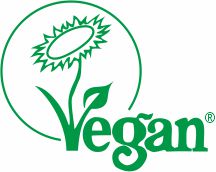 All Veganicity products
are registered with the Vegan Society
Customers who bought this product also bought
Customers who viewed this product bought