Hyaluronic Acid 100mg
30 Vtabs of 100mg Vegan Hyaluronic Acid, to help produce synovial fluid and connective tissue to improve joint health by lubricating and cushioning joints, as well as softening the skin to produce a lasting anti-ageing effect!
Hyaluronic Acid 100mg - Joint care and anti-ageing!
Hyaluronic Acid is an important component of connective tissue and a major ingredient of synovial fluid.
Combined with vitamin C to maximise effectiveness as a must for joint care and anti-ageing.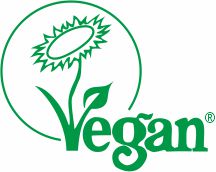 All Veganicity products
are registered with the Vegan Society
Customers who bought this product also bought
Customers who viewed this product bought