Korean Ginseng 600mg
30 Vtabs of 600mg Vegan Korean Ginseng, naturally containing ginsenosides, to normalise the body, maintain a healthy immune system and keep stamina levels.
Korean Ginseng 600mg - Energy From Nature
Ginseng has been used for thousands of years for its normalising and balancing action on the body. It can help to maintain stamina and the healthy function of the immune system, while menopausal women often find it of use when taken with vitamin B6 and antioxidant vitamin E.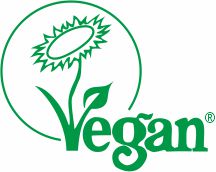 All Veganicity products
are registered with the Vegan Society
Customers who bought this product also bought
Customers who viewed this product bought