L-Glutamine 500mg
30 Vtabs of 500mg Vegan L-Glutamine, to help promote proper digestion, maintain energy and improve tissue growth and repair, including muscles!
L-Glutamine 500mg - Digestive Support - and much, much more!
L-Glutamine is sometimes referred to as the digestive amino acid, but it is so much more than that. The most abundant amino acid in the body, involved in more metabolic processes than any other amino acid.
Converted to glucose when required to maintain energy, it also fuels cells living in the intestine to promote proper digestion, as well as being one of the key building blocks of protein for tissue growth and repair.
Presented here in a formulation with Lactobacillus Acidophilus bacteria, to maximise it's digestive health effects and ensure proper absorption.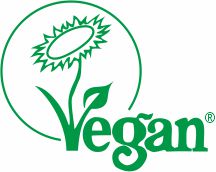 All Veganicity products
are registered with the Vegan Society
Customers who bought this product also bought
Customers who viewed this product bought