L-Lysine 400mg
30 Vcaps of 400mg Vegan L-Lysine, to help promote proper tissue growth and repair, including muscles, maintain energy levels and act as an antioxidant, especially against cold sores!
L-Lysine 400mg - Essential for Growth and Immunity!
L-Lysine is an important amino acid which plays a key role in maintaining the growth and repair of tissues, including protein in muscles.
L-Lysine is also essential for maintaining energy levels, and supporting the immune system, acting as an antioxidant, especially when combine with vitamin C.
Traditionally L-Lysine has been shown to be very helpful for people suffering from cold sores!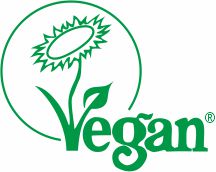 All Veganicity products
are registered with the Vegan Society
Customers who bought this product also bought