L-Methionine 500mg
30 Vtabs of 500mg Vegan L-Methionine, to help promote the body's metabolism, protein production, and so tissue growth and repair, including muscles and maintain a healthy liver!
L-Methionine 500mg - A Healthy Metabolism and Liver Health!
Methionine is one of the essential amino acids and is required for maintaining a healthy metabolism and the growth and repair of tissues, especially protein.
L-Methionine also displays lipotropic properties for maintaining the health of the liver during lipid (fat) procesing.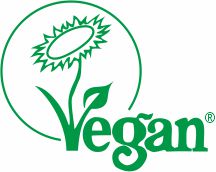 All Veganicity products
are registered with the Vegan Society
This Veganicity L-Methionine pills are too large to swallow. They are about the same size as a chewable vit. C, round, no coating to help them go down. Not even a score line to allow you to break them in half easily without them crumbling apart into an unpalatable mess. I don't normally write negative reviews, but consider these to be too large for use.
Customers who bought this product also bought