Mega Multi Probiotic
30 Vcaps of this 20 Billion Beneficial Bacteria Vegan Mega Multi Probiotic, which naturally helps us digest our food, plays a vital role in our immune system and impacts on our general health.
Mega Multi Probiotic - 20 Billion Beneficial Bacteria
Our strongest ever probiotic product. Providing 20 billion viable organisms, over five different strains (Bifido Bacterium Bifidum, Lactobacillus Acidophilus, Lactobacillus Bulgaricus, Lactobacillus Helveticus and Streptococus Thermophilus), it helps to maintain digestive health, the immune system and general well-being.
With added FOS (Inulin) pre-biotic for an all-round product with great digestive benefits.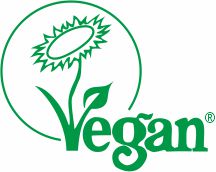 All Veganicity products
are registered with the Vegan Society
Customers who bought this product also bought
Customers who viewed this product bought