Megadophilus
60 Vcaps of this 1.25 Billion Beneficial Bacteria Vegan Megadophilus, which naturally helps us digest our food, plays a vital role in our immune system and impacts on our general health.
Megadophilus - 1.25 Billion Lactobacillus Acidophilus
Beneficial bacteria not only help to digest food, but also have a role to play in immune system function and the production of B vitamins and fatty acids.
This high strength formulation provides 1.25 billion dairy free Lactobacillus Acidophilus organisms in a convenient gelatin-free capsule format.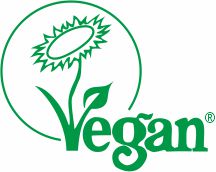 All Veganicity products
are registered with the Vegan Society
Customers who bought this product also bought
Customers who viewed this product bought