Multi Probiotic
60 Vcaps of this 5 Billion Beneficial Bacteria Vegan Multi Probiotic, which naturally helps us digest our food, plays a vital role in our immune system and impacts on our general health.
Multi Probiotic - 5 Billion Beneficial Bacteria
An unrivalled probiotic experience which presents a powerhouse of five beneficial bacteria. One billion viable organisms of each of the five strains (Bifido Bacterium Bifidum, Lactobacillus Acidophilus, Lactobacillus Bulgaricus, Lactobacillus Helveticus and Streptococus Thermophilus) offer the perfect dairy-free way to keep your beneficial bacteria levels at normal.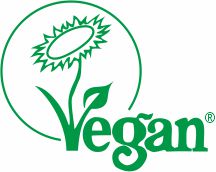 All Veganicity products
are registered with the Vegan Society
As these are powder filled capsules, they can be split and the powder can be used for homemade vegan yogurt!

Keir Thomas (keir.thomas@me.com)

Mar 2, 2021, 09:21

Breathtakingly expensive but this is the real deal, and genuinely seems to calm stomach problems for myself and my partner.
Customers who bought this product also bought
Customers who viewed this product bought