Multi Vitamin & Mineral
60 Vtabs of this Comprehensive Vegan Multi Vitamin & Mineral, providing all the main vitamins and minerals for maintaining general health, in a vegan format.
Multi Vitamin & Mineral - A Vitamin and Mineral Combo for Everyone
A comprehensive vegan vitamin and mineral combination, that covers all the major nutrients needed for good health, including vitamins A, C, D and E, B complex, minerals, Kelp and digestive nutrients.
All in an easy-to-take, convenient multivitamin tablet! Our best selling Veganicity product.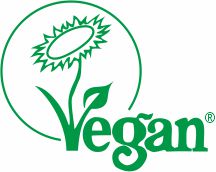 All Veganicity products
are registered with the Vegan Society
Customers who bought this product also bought
Customers who viewed this product bought