Pregnancy Essentials
60 Vtabs of this advanced and comprehensive Vegan Pregnancy Multivitamin & Mineral, providing all the key vitamins and minerals for maintaining the health of both mother and baby, from pre-conception all the way through to the end of breast feeding!
Pregnancy Essentials - A comprehensive Vitamin and Mineral Combo for before, during and after pregnancy
A comprehensive vegan pregnancy vitamin and mineral combination, that includes 25 major nutrients needed to help safeguard the health of mother and baby, including beta carotene, vitamins C, D and E, B complex, minerals, Folic Acid and vitamin K2.
All in an easy-to-take, convenient tablet! Supportive nutrients for a healthy pregnancy!
Now with vegan vitamin D3 from lichen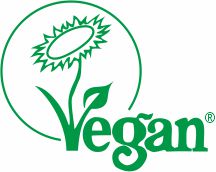 All Veganicity products
are registered with the Vegan Society
Customers who bought this product also bought