Protein Complex Powder (70%)
250 Vgrams of 70% natural and unflavoured Protein Complex, combining Pea, Brown Rice and Hemp, to provide a natural protein, for tissue growth and repair, muscle building and weight control.
Protein Complex powder (70%) - Muscle Growth and Weight Control!
Our most complete and balanced protein, blending Pea, Brown Rice and Hemp to provide 70% protein content with plenty of useable fibre, complex carbohydrates and essential fatty acids in a natural and unflavoured powder.
Offering naturally occurring Branch Chain Amino Acids (BCAAs) in a 2:1:1 ration, giving maximum bioavailability and absorption!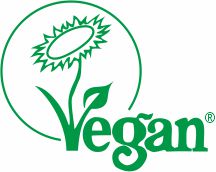 All Veganicity products
are registered with the Vegan Society
Customers who bought this product also bought