Sage 400mg
60 Vtabs of 400mg of Vegan Sage, to aid proper digestion, gum health and maintain a healthy nervous system.
Sage 400mg - Digestive Health Support
Sage has many uses in helping to maintain health - including aiding proper digestion, proper gum health and a healthy nervous system. Its enduring quality makes Sage a welcome addition to the Veganicity range.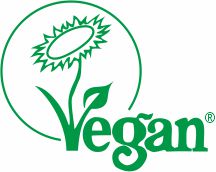 All Veganicity products
are registered with the Vegan Society
Customers who bought this product also bought