Selenium 200µg
60 Vtabs of 200µg Vegan Selenium, to prevent free radical damage, normalise blood pressure and maintain normal metabolism.
Selenium 200µg - High Strength Antioxidant Mineral
No longer as readily available from our food due to depleted soil levels caused by intensive farming, Selenium is a key antioxidant nutrient which functions with vitamin A, C and E to help prevent free radical damage to body cells. It may also help maintain healthy blood pressure and the body's basal metabolism. More recently some people have also suggested its ability to prevent cell damage may help with fertility!
A high strength 200µg tablet that is easy-to-take.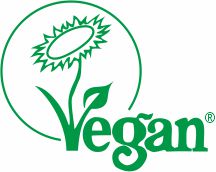 All Veganicity products
are registered with the Vegan Society
Customers who bought this product also bought