Tasty C 500mg
30 Chewable Vtabs of 500mg Vegan Vitamin C to boost immunity, detoxify and improve general well-being.
Tasty C 500mg - Chewable Vitamin C
An orange and lemon flavoured, easily chewable tablet that contains 500mg of this all-important vitamin. Vitamin C - a powerful antioxidant - appears to reduce the risk of viral attack by maintaining a healthy immune system, as well as assisting collagen production giving a strong, healthy glow to the skin.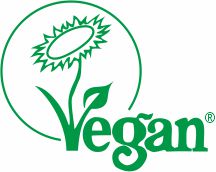 All Veganicity products
are registered with the Vegan Society
Customers who bought this product also bought
Customers who viewed this product bought