Vitamin C 1000mg
30 Vtabs of this 1000mg Vegan Vitamin C with Citrus Bioflavonoids and Rosehips, to boost immunity, detoxify and improve general well-being.
Vitamin C 1000mg - High Strength Antioxidant
Vitamin C - a powerful antioxidant - appears to reduce the risk of viral attack by maintaining a healthy immune system, as well as assisting collagen production to give strong, healthy glowing skin.
Vitamin C 1000mg is a high strength formulation, providing enough vitamin C to maintain the correct levels needed for a multitude of body processes.
With added Rosehips and Citrus Bioflavonoids to improve effectiveness.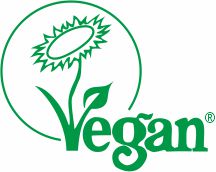 All Veganicity products
are registered with the Vegan Society
Customers who bought this product also bought
Customers who viewed this product bought