Zinc 10mg
90 Vtabs of this 10mg Vegan Zinc Citrate, to maintain immunity, help produce essential enzymes and promote normal growth and repair.
Zinc 10mg - Zinc Citrate For Better Absorption
Zinc is an essential component of many enzymes, and works with red blood cells to transport CO2 to the lungs.
It also aids B vitamin absorption, normal growth, proper immune function and helps to maintain the sense of smell, taste and vision.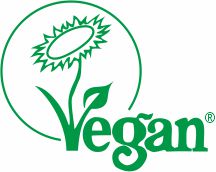 All Veganicity products
are registered with the Vegan Society
Customers who bought this product also bought
Customers who viewed this product bought