Bilberry Tincture
50ml of Vegan Plant Tincture Bilberry, to maintain your body's general health and eye well-being.
Bilberry Tincture - Made The Traditional Way
Growing wildly in mountainous regions, the shrub Bilberry has leaves that resemble myrtle, leading to its botanical name of Vaccinium myrtillus. Bilberries have been eaten as a fruit since prehistoric times.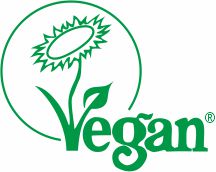 All Veganicity products
are registered with the Vegan Society
Customers who bought this product also bought