Kelp 300mg
120 Vtabs of 300mg Vegan Kelp, which naturally provides Iodine, to help maintain normal metabolism and healthy radiant skin.
Kelp 300mg - Iodine - From The Sea
Kelp is a natural source of iodine, a constituent of thyroxine. It may help to maintain a normal metabolism, having an effect on weight control and energy production.
Iodine is also needed to maintain healthy, radiant skin.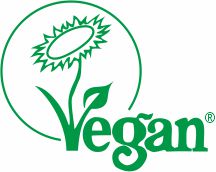 All Veganicity products
are registered with the Vegan Society
Customers who bought this product also bought
Customers who viewed this product bought